Register for the International GSPORT League of Universities
GSPORT, a unique concept that brings together the worlds of gaming and physical sport, is back with another exciting season. Launching on 15 October 2023, it will offer students an unforgettable experience and the chance to compare both their physical and online strengths at an international level.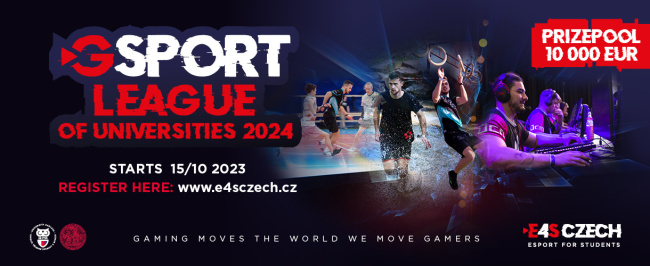 The GSPORT League creates a space where students can enjoy the best of both worlds - gaming and sport. Physical skills and strategic thinking become the deciding factors in this unique competition that offers not only the thrill of competition, but also the opportunity to develop skills and community on the universities.
We warmly invite university/faculty teams from across Europe to join the GSPORT League 2024.
4 reasons to apply for the GSPORT League 2024:
INNOVATION - The GSPORT League is a cutting-edge project that combines gaming and sport. Your participation will show that your institution supports innovation and is at the forefront of new trends in sport and technology.
COMMUNITY - The league offers the opportunity to build a strong community of students interested in sport and gaming. This community boosts a sense of belonging among students and expands social networks on your campus.
SKILL DEVELOPMENT - Participating in the league allows students to develop a range of skills including teamwork, strategic thinking and of course physical fitness.
FUN - Last but certainly not least - the GSPORT league is fun! It offers a new way for students to enjoy the best of both worlds - gaming and sport.
If you're interested in taking part in the GSPORT League 2024, sign up at this link where you'll also find more information. If you have any questions, please email us at .