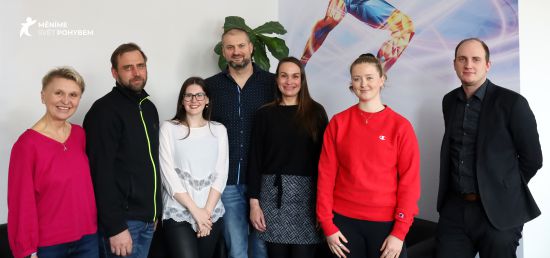 Faculty of Physical Education and Sport is one of the partners in the SUPPORTER project
Charles University is committed to the principles of equal treatment, non-discrimination, and the equalization of opportunities. Goals and measures are specified in the key documents (the Constitution, the Code of Ethics, the Collective Agreement, the Basic Principles of Human Resource Policies, the Strategic Plan). In 2021, the university adopted the Equal Opportunities Plan. In 2022, for the first time in history (since 1348), a woman was elected to be the rector.
The Faculty of Physical Education and Sport has identified that a strategic approach in sport is needed. In 2022, a network of similar-minded European universities was created and the application for the Horizon project was submitted. The aim to cooperate on the gender equality plans was financially supported.
For the first time, the 3rd Medical Faculty organized the conference Inspiring Women to present the best examples of successful professional careers women from the Charles University in 2023. The Faculty of Physical Education and Sport took active part in this conference and was represented by the Vice-Dean for Internationalization.
In 2023, the project SUPPORTER started. The kick-off meeting was held online on the 19th of April. The details are included in the press release. The team from the Faculty of Physical Education and Sport participated, and the expectations of the faculty staff and students were presented.